The world was shocked and saddened Nov. 28 by the unexpected death of Virgil Abloh. The 41-year-old visionary cultivator of culture leaves behind a boundary-breaking legacy of art and fashion, and had a reach that spread throughout nearly every major sector of entertainment. Now, it appears that Abloh's legacy would have included NFTs, a DAO and even a social token.
The founder and CEO of fashion label Off-White and Louis Vuitton designer was apparently working on a project called Skyscraper, according to a series of tweets by Fred Ehrsam, co-founder of Coinbase and VC firm Paradigm. In the PDF Ehrsam shared with permission from the designer's team, Abloh lays out a path of development for something called "GYMNASTICS INSTITUTE," stating that the would-be DAO would "exist as a 'SKYSCRAPPER' a digital space with physical feel" that would curate and sell both NFTs and physical artifacts from "today's most contemporary artists."
With a roadmap that includes designing and minting original NFTs, cultivating partnerships with marketplaces (specifically listing Zora.co), finding and cultivating a roster of artists and more, the pioneer's Skyscraper seems ambitious even by NFT community standards. Yet as a modern Renaissance man, Abloh undoubtedly had incredible plans for his web3 endeavor, which — according to the PDF — apparently even included a full skyscraper worth of offices and community space.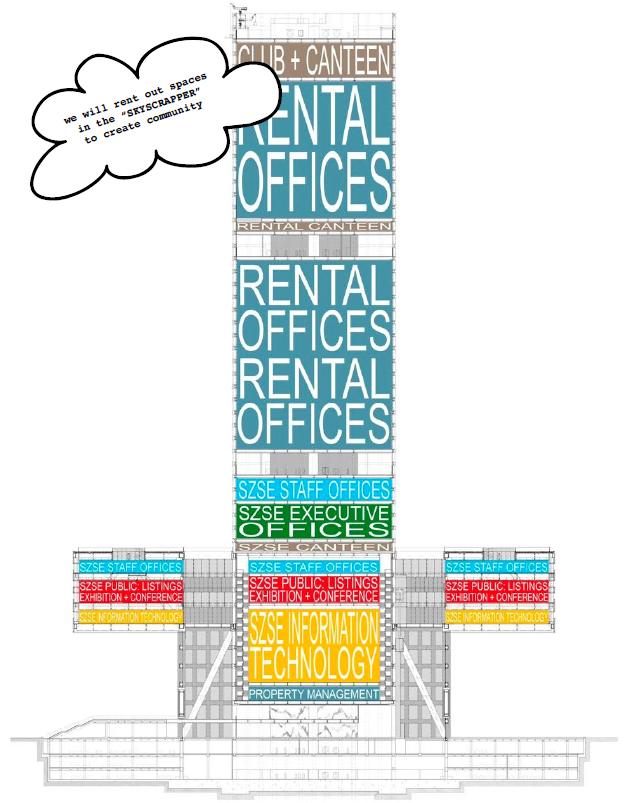 Complete with 3D models and NFT mockups, the Skyscraper PDF feels like a piece of art itself, telling the story of Abloh's passion for the next iteration of internet technologies and digital ownership. And while the world may never see the fruits of Abloh's labor become reality, the proposal serves as a reminder to a creative genius taken far too soon.
"What I have running in my head is to start a real-life, digital museum. For it to become an institution where the currency used in that space is my unique social token," Abloh wrote in the proposal's preface. And, as noted on page 24 of the PDF, "We've entered 'SKYSCRAPER' space. A place that isn't bounded by the gallery space, but buried in the culture and on the street."
You can view the full Skyscraper PDF here. SeeEhrsam's full Twitter thread about the project below: